Bancard Financial & Sterling Credit Group
Credit Repair
Isn't It Great!  As A Value-Add-On-Service, Bancard Financial partnered with Sterling Credit Group to offer a state-of-the-art Credit Repair Service second to none!  Since March of 2000, Sterling has put 60,000 people back into the financial world.  Together, we have helped tens of thousands of people repair their credit. It's an amazing feeling to be able to finance a car, or a home, be approved for a credit card or even be able to apply for a job without worrying about your credit rating. With a good credit rating, you can finance items with a lower interest rate and a payment that your family can afford. The Fair Credit Reporting Act gives YOU the legal right to dispute items on your credit reports that may be inaccurate, out of date, incomplete or unverifiable.  Bancard Financial's strength along with Sterling Credit Group know HOW to dispute your credit reports in a way that has produced proven results for 16 years!
Bancard Financial & Sterling Credit Group.  Together, we not only repair your credit, We Repair Your Life.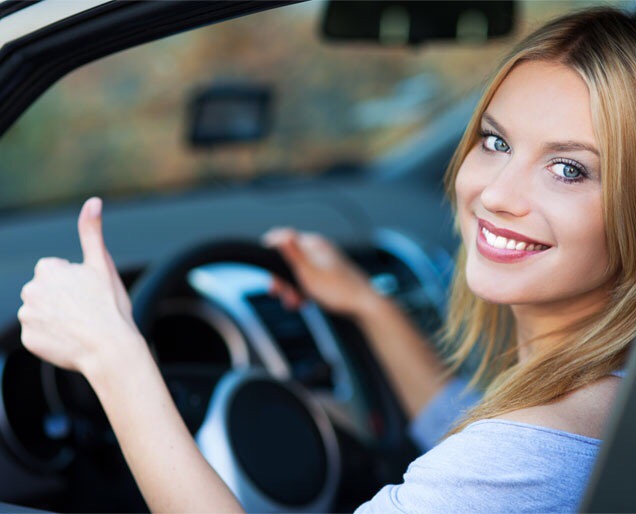 Drive your way to a good credit report. Nearly 30% of Americans have tragically low credit scores.  Discover the power of a great credit score!  Resolve to Call TODAY and Let us Start Helping YOU!
Save
FAQ's
1. How often should I expect to get mail from the credit bureaus?
Every 36 to 45 days you should expect to get an updated credit report.
2. What should I do with the mailed credit reports that I get from the credit bureaus?
Make copies and send it to us via fax, 214-592-8821, or mail to 2511 W. Morton St. #103 Denison, TX 75020. You can also email credit reports to info@sterlingcreditgroup.net / customerservice@sterlingcreditgroup.net
3. What can you take off of my credit bureau report?
We can take off unpaid collections, charge-offs, repossessions, bankruptcies, medical bills, foreclosures, tax liens,  civil liens, judgments, student loans, credit card debt, inquiries, slow pays, old addresses and all incorrect names.
4. Will the accounts you take off my credit bureau report ever come back?
On average only 1 out of 10,000 will re-appear back on your credit when we remove the account.
5. Who are the three Credit Bureaus?
Experian, Transunion and Equifax.
6. How long does information remain on my report?
Credit bureaus report credit information for a period of seven (7) years. Some states have special provisions for collections and paid liens. Chapter 7, Chapter 11 and Chapter 13 Bankruptcies are each reported for 10 years and the date is measured from the date of the filing.
7. Why do Credit Bureaus NOT WANT me to use a Credit Repair Company?
The credit bureaus will tell you that it is easier and less expensive to do it yourself. While it may be true that you have the right to repair your credit yourself, many individuals do not have the time, experience and organizational savvy necessary to deal with bureaucracies. You must also spend hours of study to gain a working knowledge of the consumer laws available to you. Many who start repairing their credit turn to a credit repair company after months of work.
8. How long would it take Bancard & Sterling to repair my credit?
There is no definite answer, only definite advantages as the time varies depending on the initial credit status of each customer. On average it takes between 90 to 180 days for Sterling Credit Group to repair your credit, as long as YOU are sending the credit bureaus back in a timely manner?  (You have to participate in your own rescue here)
9. Does paying off my bills repair my credit?
The credit reporting system doesn't work that way.  When you pay an old debt, the negative credit listing doesn't disappear. In fact, it re-ages and the seven year clock begins again with that negative listing.  The most ironic thing is that a paid, current negative listing is not any better than an unpaid negative listing.
10. How does a Credit Bureau make money?
A credit bureau is a commercial business. It makes money by selling your credit report to others. A person with bad credit means more business for them as such a person applies for credit about ten (10) times more than a person with good credit.
11. Who can see my credit report?
Anyone who wants information for a business transaction between you and them may obtain your credit report. This may include an insurance company, a prospective landlord, a prospective employer, a collector or a government official.
12. Why should I use a Credit Repair Company?
The most common reasons are that individuals either have already tried themselves with limited results, or they just don't have the time to undertake this task. If you decide to use us, you can be assured that you will be receiving the best assistance and service possible.
13. How do Bancard & Sterling do this legally?
Disputing your credit report is your right. Credit restoration is as legal as pleading "not guilty" in a court of law.
14. Do you guarantee your service?
If we do not improve your credit profile, we will refund your money!
Download the App right here and get started TODAY!
Testimonials
" I had a heart attack a few years ago and really had financial problems with mounting medical bills, a tax lien, etc. I needed to buy a home for retirement and could not get financing. My score went from 525 to 807 in a matter of nine months. I not only qualify for a mortgage, I also received a great interest rate. "
Frances C., Denison, TX
" I tried to buy a new truck, and they all but laughed at me. Well, I just walked back into that same dealership with my head held high. This time I got that new truck and got 0% interest to boot… WOW!"
Paul G., Dallas, TX
" I'm embarrassed to say how low my scores were, but they were in the high 400s. After 90 days, I'm almost totally clean, and my scores have risen into the 700s. I can't believe it. I'm getting my new mortgage at an awesome interest rate. Thanks SCG!"
Eddie L., Calera, OK
" I was struggling to make my truck payment but couldn't trade to a lesser payment because my credit was so bad. In 72 days I was able to trade to a brand-new truck at a lower interest rate and lower my payment to $274.00 a month. What a Relief!"
Paul H., Denison, TX
" I just re-pulled credit for two clients in the last 24 hours who I enrolled in SCG's credit restoration about 5 months ago. The first client's mid score went from 508 to 640 and the other from 529 to 639, and they both have 7 months remaining on their contract with SCG."
Tony H., Mortgage Banker, Mortgage, Now, Atlanta, GA
" You guys are doing a great job for my client! Here is the difference in his scores in less than 2 months. Equifax…636-762, Experian…658-730, Transunion…662-680. My client does a lot of 100% Non Owner Occupied properties, and I am able to get him a much better rate with his new credit scores."
Garrett R., Branch Manager, Benchmark Home Loans, Roselle, IL
" I cannot begin to tell you how shocked I am!!! I just received my Equifax statement today, and it says that the foreclosure issues that have been ruining my credit have been 'deleted from the credit file.' I thought my credit would be ruined for years. You all are miracle workers, and it was worth every dime I paid you. God Bless you for restoring my life back to me."
Robin L., Austell, GA
" Thank you so much for your efforts and work with a mortgage client of mine that I sent you less than 3 months ago. He and his family are out house hunting right now. He saw over a 130 point improvement in his middle score. I have just referred another client to you, and I continue to be excited about the work that you are doing for my credit repair clients."
Dave W., Benchmark Branch, Brentwood, TN
" Great Job, Life Saver…my score improved almost 200 points. I can get a new car at the best rate for myself and my family…THANK YOU!!! I will definitely be sending people your way."
Roland B., Southmayd, TX
" One of my clients who lives in Alabama, is a very happy customer. When she first came to me for assistance in her credit restoration, she had a bankruptcy, judgment and many other collection accounts. She stated that she had a FICO mid score of 545. After the first round of disputes, through many HAPPY tears, she had a 626 mid-score. Her judgment came off all 3 reports and the bankruptcy only remains on one report. She has promised to tell all her friends to call SCG."
Sheila T., Daphne, AL
" My husband and I were tired of paying rent and not being able to buy even the necessities of life. Then I was told to call SCG, and believe me it was the best call of my life. That was 7 months ago, and we were approved last week for the loan on our NEW home. Now we are just waiting to move in."
Pam C., Colbert, OK
" My credit repair is truly helping, and I want to thank you so much for that. I was able to purchase a BMW 325i, and the best part of that is that I qualified for special financing offered by BMW at a low interest, and I will not have a car note for 3 months. My credit score was a 710 based on the credit report they used. I can't believe it!"
Traci B., Temple
" Thanks so much for helping my clients. I am refinancing their mortgage of about 400K. When they began working with you, their mid scores were 575/587. After 6 months, their scores have improved to 668/684. The improvement in their score will equate to a large savings for them on their mortgage."
Alex K., King Financial Group, Albuquerque, NM
" I would like to thank SCG for giving me hope again. My husband and I had bad credit problems. We have tried to purchase a home, and we were turned down everywhere we went. My credit was so bad that I couldn't even get a credit card. Thanks to SCG, I now have excellent credit and hope again."
Renee H., Katy, TX
" My credit was terrible just a few months ago. I thought I would give SCG a try and OMG!!! With their help, my credit scores increased by almost 100 points in only a few months time!!! It's because of them that we were able to buy a beautiful new home and get the awesome interest rate we got."
Robin H., Houston, TX